The series event of "Salon of Legal Guru Club" elaborately organized by the Legal Guru Club will be officially launched in June 2017. The event will adopt the approach of small-scale offline salon and invite the general counsel, as the lead, and executives of the legal department of one enterprise to share with the guests about the forward-looking legal topics, the tips for corporate legal department and the skills to select, examine and hire external lawyers. This high-end and private salon will bring legal professional into each large enterprise for learning and gaining knowledge through practical case sharing and profound but easy-to-understand topic exchanges from the corporate perspective.
On June 9, Ms Rain Long, the Chief HR Officer and general counsel of JD. COM, will lead the legal team of the company to attend the "Salon of Legal Guru Club" and share the forward-looking thought about corporate legal department.
Theme: Forward-looking Thought about Legal Department
Time: June 9, 2017
18:30-19:00 Sign-in
19:00-20:00 Forward-looking Thought of Corporate Lawyers,by Rain Long
20:00-20:30 Experience Sharing of the Legal Team of JD. COM
20:30-:21:00 Interactive Q&As and Free Exchanges
Location: 1F, Unit 2, 15# Building, Jianguomen Diplomatic Residence Compound, Chaoyang District, Beijing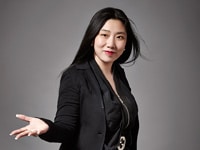 Rain Long  Chief HR Officer and General Counsel of JD. COM
Ms Long, graduated from the Economic Law Department of Southwest University of Political Science and Law in China, and obtained a certified lawyer's license of PRC in 2000 and an EMBA degree of China Europe International Business School.
Ms Long has been serving as the Chief HR Officer & general counsel of JD.COM since August 2012. Prior to joining JD.COM, she served as the senior vice president, global chief legal counsel and Chief Compliance Officer of UTStarcom, a NASDAQ listed company, with rich experience in legal affairs of US listed company and mature multinational management capabilities. In 2011, Ms Long was appointed as one of the three highest executives by the Board of Directors of UTStarcom.